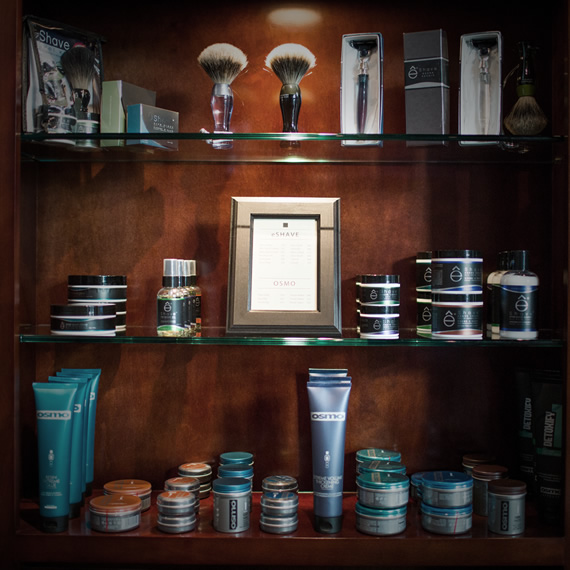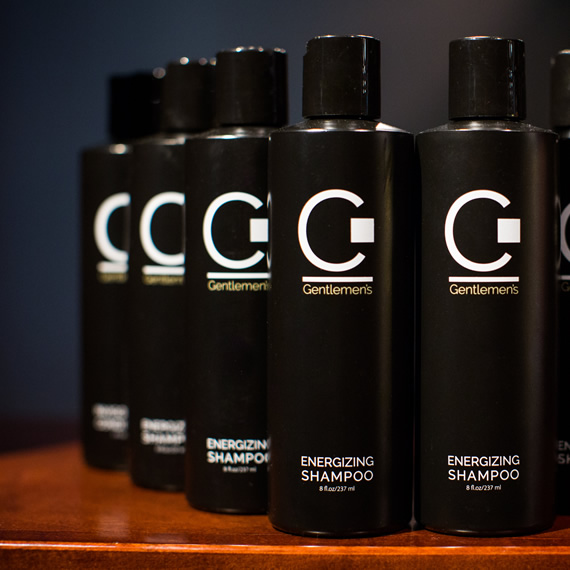 We feature these premium grooming products
Capelli's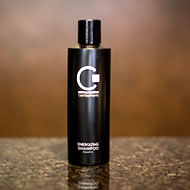 Capelli's Gentlemen's Energizing Shampoo
An exhilarating, cleansing shampoo that promotes strength and manageability.
Our Energizing Shampoo revives dull hair and stimulates the scalp with an energizing blend of mint, menthol, and caffeine.
Coenzyme Q10 penetrates the scalp with antioxidants and anti-aging nutrients while fortifying the hair shaft. Cucumber extract, almond oil, and argan oil moisturize and restore your hair and scalp to complete health.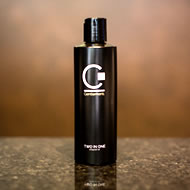 Capelli's Gentlemen's 2-in-1
A protein-rich formula for Men that provides a balanced solution for healthy hair.
With a refreshing blend of Apple and Oak, our cleansing shampoo and moisturizing conditioner delivers a combination ideal for daily use.
Capelli's Gentlemen's 2-in-1 is formulated with keratin protein to rebuild, restore, and smooth; wheat protein to provide strength and durability to the hair shaft; and pro vitamin B5 and aloe vera for moisturizing balance and shine.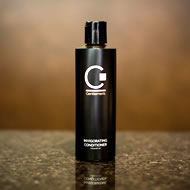 Capelli's Gentlemen's Invigorating Conditioner
An energy-infused conditioner formulated to moisturize, strengthen, and protect.
Our invigorating conditioner combines a refreshing, natural blend of Indian peppermint, spearmint and menthol to awaken the senses, and caffeine to stimulate the scalp.
Vitamin E and pro vitamin B5 nourish and hydrate the hair shaft, promote manageability, and counteract dryness. Meanwhile, coenzyme Q10 fortifies your hair with anti-aging nutrients.
Osmo products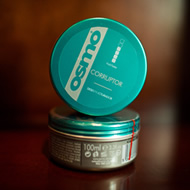 OSMO has created a range of more than 50 iconic hair care and styling products that are obsessively formulated and a
bit controversial.
eShave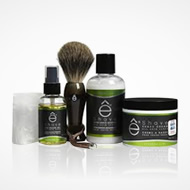 eShave's products, techniques, and tips transform shaving into a spa-like experience. The eShave collection of shave creams, soaps, and oils are formulated with the finest ingredients, and their shaving accessories are handmade works of art.
Jack Black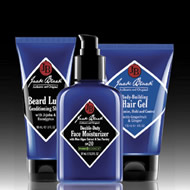 Jack Black products are carefully formulated with plant extracts, herbs and healing botanicals from time-tested natural remedies. They also incorporate the latest technologies to create formulas that are not only effective, but also lightweight and non-greasy. Fragrance-free, colorant-free, cruelty-free and dermatologist tested, Jack Black products take a refreshingly effective, honest and natural approach to helping you look and feel your best.
DS Labs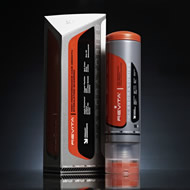 DS Labs offers high-performance technologies for healthy scalp, optimal growth, greater density and radiant shine. These products feature nanosome technology, treat hair follicles with multiple compounds, and nourish, feed, and stimulate the hair follicle. Ds Labs is proven to make your hair grow stronger and faster!