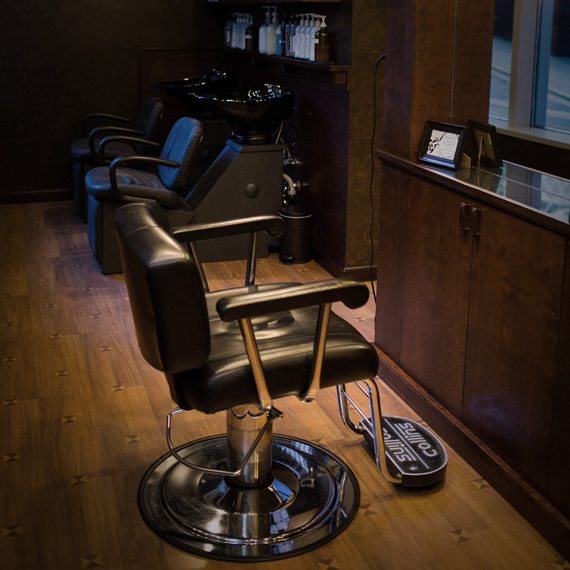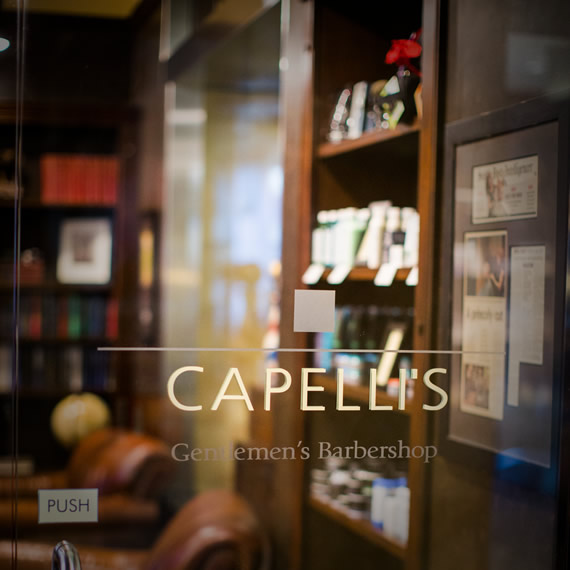 Where grooming feels manly
It starts with how easy it is to book an appointment. You pick a time that fits your schedule so you avoid wait lists and lost productivity.
When you come in, we'll take your coat and offer you
a beverage. Bottled water, maybe, or an espresso if you prefer.
If you arrive a few minutes before your appointment, you can relax in our comfortable leather chairs, read the paper, or catch a game on the flat-screen TV.
You won't wait
long – if you wait at all
We respect your time, so we'll have you in the barber's chair quickly.
After a detailed consultation, one of our professional barbers will give you a haircut tailored specifically to your appearance. We'll also pay attention to the little details, like making sure your ear hair and eyebrows are trimmed. Our signature service includes a shampoo, a conditioning scalp massage, and a back-of-the-neck hot-towel shave with a straight-edge razor.
We'll also let you know that you can come in for a free cleanup up to three weeks after your cut.
That's the Capelli's experience.
What's in it for you?
You're going to look pretty darn great.
You're going to feel re-energized.
And you're going to get a little adrenaline shot of confidence – that moment where you look at yourself and say, "Wow, so this is what I can become."
So walk out the door and become it.
We'll see you again soon.