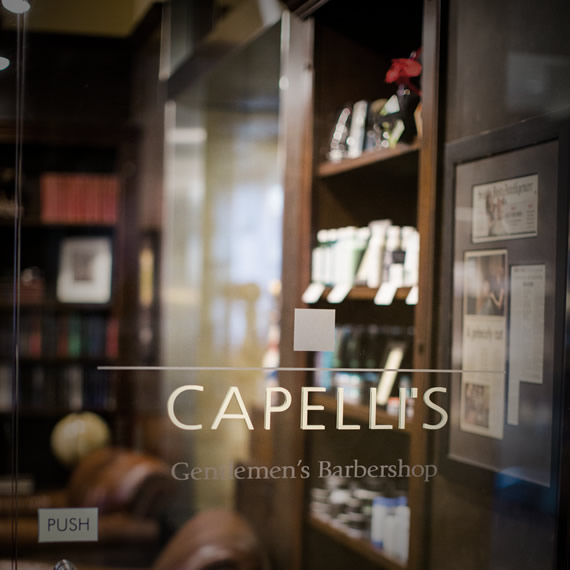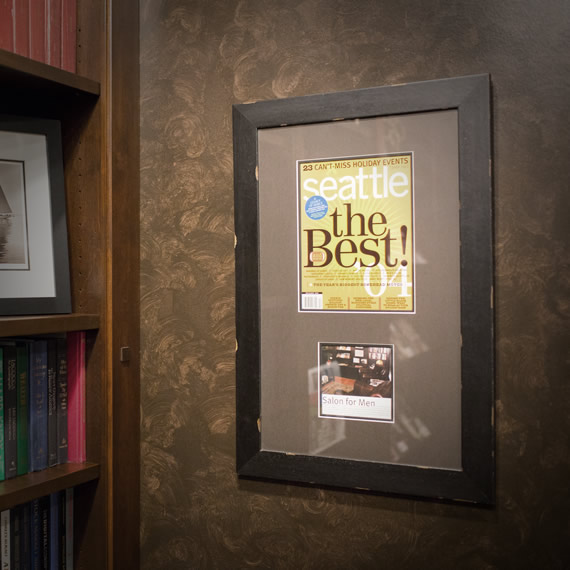 Capelli's Gentlemen's Barbershop: Custom Barbering For The Modern Man
SEATTLE –Capelli's Gentleman's Barbershop, which opened its first location in downtown Seattle's Fourth and Madison Tower (then the IDX Tower) in October 2003, has announced plans to expand nationally and introduce its own line of quality men's hair and shaving products.
"We've been successfully serving the Seattle community for more than a decade by providing great barbering and a great experience," said Capelli's CEO Bob Heyer. "We've also seen that there's a need for quality grooming around the country."
Heyer has guided Capelli's growth from one location with two employees and about five clients per day to three locations in Seattle and Los Angeles with 30 employees and about 160 clients per day.
According to Heyer, the recipe for Capelli's ongoing success has been "being true to ourselves by sticking to what we know and working hard to please our core clientele – busy, working, male professionals." He adds, "We also have a lot of longevity with our employees. Most have been with us for six years or more. We're a family."
Brand Assets
Capelli's logo and other brand assets:
Press
New Products
Heyer also announced that customers will soon be able to get the Capelli's experience at home via a new line of quality men's grooming products.
"A lot of men are still learning about grooming," said Heyer. "With our new Capelli's line, our goal is to create a great, healthy product that will help men look their best so they can go out and do great things."
The new line encompasses three haircare products and a shave cream:
Capelli's Gentlemen's Energizing Shampoo
An exhilarating, cleansing shampoo that promotes strength
and manageability.
Capelli's Gentlemen's 2-in-1
A protein-rich formula for Men that provides a balanced solution for healthy hair.
Capelli's Gentlemen's Invigorating Conditioner
An energy-infused conditioner formulated to moisturize, strengthen, and protect.
Capelli's Gentlemen's Shave Cream
A thick, rich cream that softens facial hair, lubricates the skin, and enables a smooth, soothing shave every time.
About Capelli's
An oasis of men's grooming, Capelli's Gentlemen's Barbershops offer a premier men's barbershop experience. The three barbershops feature comfortable, masculine decor that serve the dual purpose of grooming and relaxation. Decorated in rich woods and leather, and featuring large flat-screen televisions and a wide range of men's magazines, Capelli's caters to the grooming needs of busy men on the go.
Capelli's
locations

can be found at:
Seattle

925 Fourth Avenue, Suite 404

in downtown Seattle's Fourth and Madison Tower

319 Westlake Avenue N

in Seattle's South Lake Union neighborhood

2060 6th Avenue

in the new Amazon campus meeting center just off 6th and Lenora

800 Fifth Avenue

in downtown Seattle on 5th Avenue between Columbia and Marion streets, located in the building's retail corridor
Bellevue

205 108th Ave NE Bellevue, WA 98004

located in the lobby behind the Grand fireplace
For more information.
1-844-636-7288